Photonics Industries' (PI), the pioneer of intracavity solid-state harmonic lasers, has introduced a new line of pulsed diode pumped lasers, the DP Series, for applications that need: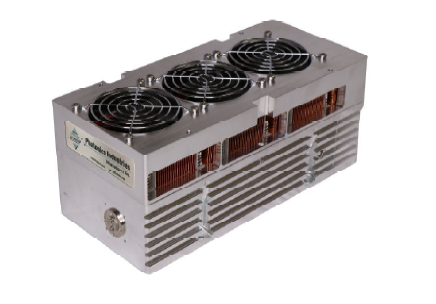 Short pulse requirements (<10ns)
High pulse energy with low power consumption
Air Cooling
With key advantages such as:
High Pulse energy up to 20mJ
Highest efficiency with Power Consumption ~10x lower than competition
Air Cooled – End pumped design generates only a fraction of the heat compared to side pumped laser.
Exceptional Energy & Beam Pointing Stability (~10x better than competition)
Continuously externally variable repetition rates from single shot up to 2kHz available
Compact all-in-one laser head for convenient mounting/simple installation
User Selectable Wavelength (USW) output for fast wavelength selection
Gaussian or Flat-top output available in all wavelengths
Our DP Series lasers have been identified as beneficial for variety of novel laser based material processing, research and development, as well as, scientific applications, such as:
FPD/LCD circuit repair (ZAP process)
Cut metal or remove ITO shorts
Semiconductor IC Failure analysis
Micromachining/Ablation
Glass Thin film or polyimide removal
LIDAR – Military/Aerospace
Specialty marking
Intraglass and crystal engraving
Non destructive testing/photo acoustic research
Pulsed Laser Deposition (PLD)
Laser Cleaning
Low rep rate pumping
Harmonic and parametric generation
Cavity ring down spectroscopy
Laser Induced Breakdown Spectroscopy (LIBS)
Laser Induced Fluorescence (LIF)
THz generation
PIV
Nonlinear spectroscopy
Laser Ultrasound
Medical diagnosis
Mass spectroscopy
Holography
Photonics Industries has several standard DP Series laser available up to:
20mJ @ 1053nm
18mJ @ 527nm
4mJ @ 351nm
All with a TEM00 mode quality (i.e., M2 <2) at high repetition rates (up to 200Hz) in a compact, industrial grade, small all-in-one form factor.

Also, the High Rep Rate version, the DP2K Series, fit applications that require high pulse energies at up to 2kHz rep rates with low power consumption. The DP2K Series is available in IR (1064nm), green (532nm) and/or DUV (266nm).


Please visit us at…

Photonics West
Booth Number 5045
San Francisco, CA
Feb 5 thru Feb 7, 2019
…to discuss how the DP laser can address your application demands.
For more information on Photonics Industries' novel laser please contact:
Dr. Joyce Kilmer            or            Matt Corrello
jkilmer@photonix.com            mcorrello@photonix.com